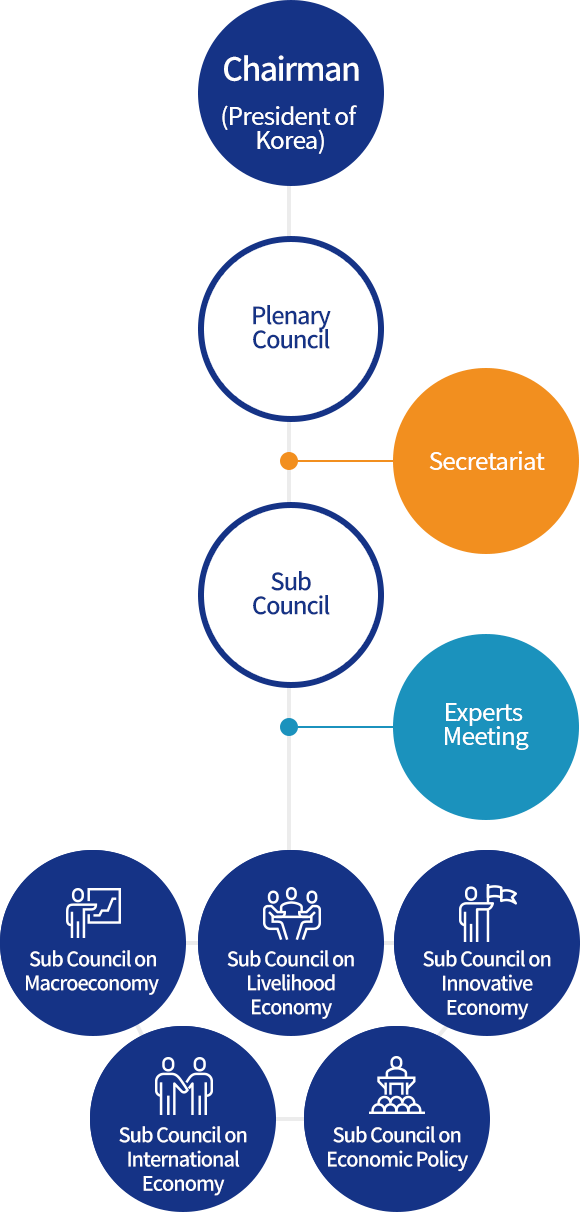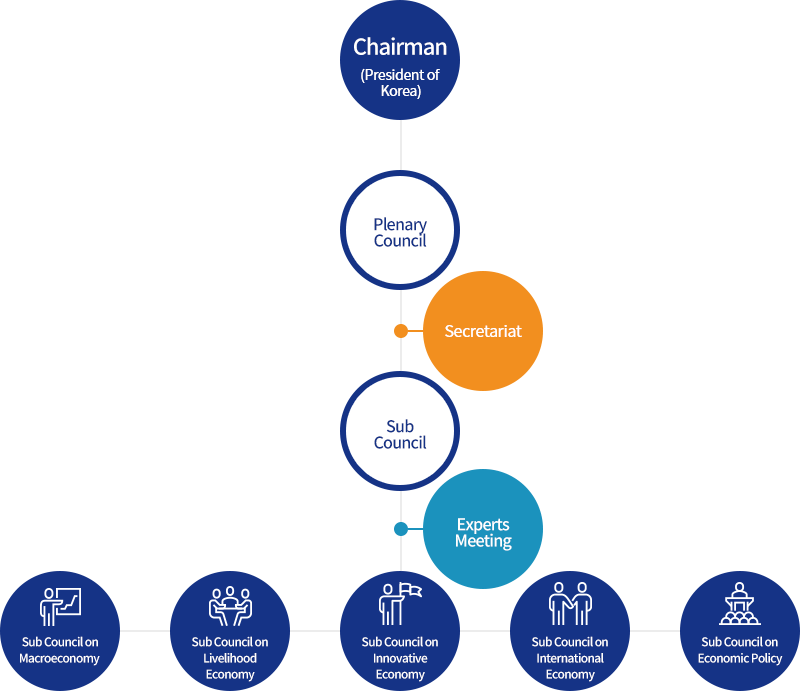 Organization
Chairman(President of Korea)

Plenary Council

Sub Council

Sub Council on Macroeconomy

Sub Council on Livelihood Economy

Sub Council on Innovative Economy

Sub Council on International Economy

Sub Council on Economic Policy
COMPOSITION
NEAC comprises the Chairperson (President), Vice-Chairperson, ex officio members, commissioned members, and designated members.
Ex officio members: Five or less persons including the Deputy Prime Minister and Minister of Economy and Finance, the Minister of Employment and Labor, the Chief of Staff to the President, the Chief Presidential Secretary for Policy, and the Presidential Adviser for Economic Affairs (Executive Secretary).
Commissioned members: Thirty or less persons commissioned by the President from among experts who have extensive knowledge and experience required for the development of the national economy.
Designated members: Persons who the President designates from among heads of central administrative agencies and government-invested research institutes for their specific expertise regarding the agenda items adopted at the Council.